About TEG group - real estate outsourcing
TEG powers business with minimal interventions for maximum results.
As one of the leading providers of real estate services in the US, our digitally-driven outsourcing processes, combined with technological interventions, transforms companies and helps them scale without compromising on quality.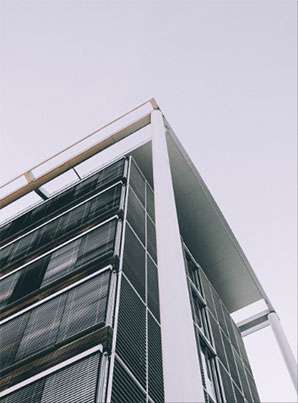 TEG relies on our strong and renowned presence within the title and closing industry to ensure our capability to maintain the highest of standards. We have a team of professionals who are amply skilled in understanding the intricate requirements to design a plan of action specific to your company and needs.
Our Leadership Team utilizes robust reporting to guarantee that all services completed meet stringent regulatory requirements without compromising on tight delivery times.
With TEG, you get a reliable experienced partner who you can trust.
We understand that you have many providers to choose from. With many options available, we believe that there are three key indicators that set TEG apart from the rest of the competition: Quality, Pricing, and our dedication to Training,
Quality
At TEG, we pride ourselves on getting the work done right the first time. First-time accuracy rates not only ensure that our SLA's are met and that we deliver the utmost quality products, but it also guarantees leaner processes and enables us to scale at an increased rate of speed than that of our competitors. We have been in the industry for many years, and we understand how quality impacts your processes, your turn times, and your reputation. Here at TEG, we have implemented multiple quality checkpoints throughout every process we complete to certify the superiority of our work. Furthermore, because our processes have been developed with speed and accuracy being equally paramount, you can rest assured that the end product/service you receive is complete and accurate.
Pricing
Training
Our Vision
To be a global leader in business processes and management solutions.
Our Mission
Striving to bring innovative business processes with people and technology. Offering empowering solutions to create the ultimate customer centric experience.
QUALITY Policy
Through invention and continuous improvement, we strive to provide prompt, complete, and accurate information by understanding our clients needs. Always acting with honesty and integrity to set the standard worlwide.
The Einfach Group is the fruition of a dream brought together by a team of passionate technologists, ideators, and innovators. We've constantly thought outside of the box to provide clients with a different approach in managing their businesses.
Our work speaks for itself; our solutions translate into leaner business models and optimized business processes. The success of our work can be found in optimal operational and financial efficacy. Most importantly, we derive a unique understanding of your challenges and tailor our solutions to help you solve them.
Manoj Kumar
Founder
Manoj leads Sales and Transition. He holds a unique combination of customer service and problem-solving skills built from time spent at notable companies such as Indecomm and Dell.
Pratap Krishna
Founder
Finance and Compliance are Pratap's focus. Over a span of 20+ years in the Banking and Real Estate industry, he's earned experience through working with organizations like HSBC and First American.
Heather Arato
Vice President
Heather heads Business Development and Client Engagement. She is a licensed title agent in 28 states, and has worked with JPMorgan Chase, BPO providers, and national title companies.
WE ARE
ISO/IEC 27001:2013 CERTIFIED
We at The Einfach Group believe that the data privacy and security of our clients is of the utmost importance. In recognition of this, we have attained the meticulous ISO 27001:2013 Certification for our Information Security Management System (ISMS). This globally recognized certification asserts that our technology, processes, and employees follow the leading recognized best practices for data privacy and security.
ISO/IEC 27001:2013 specifies the requirements for establishing, implementing, maintaining, and continually improving an information security management system within the context of the organization. It also includes requirements for the assessment and treatment of information security risks tailored to the needs of the organization.
This certification confirms that The Einfach Group has met the rigorous international standards in ensuring the confidentiality, integrity, and availability of all assets in all of our processes across all products and services we offer.